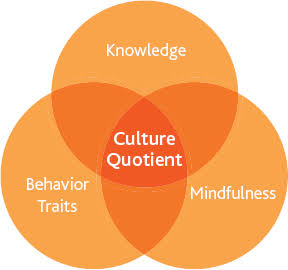 The purpose of education is to cause a change in the learner for better. We aim to bring out the best in a student by making them more civilized and creative. But that should not come at the cost of forgetting our roots.
Culture simply might mean the norms that our society has developed over the years and it influences our everyday life. The methods of learning also are predominantly derived from them. Education and culture are interdependent and complementary in nature. One can not pursue one without the other.
Every child has at least three environments to learn and observe these cultural construct – his family and home, his friends and the other students, and the school and its curriculum. The varied cultural aspects could be in the form of
Languages spoken
Values and beliefs
Economic disparity
Social behavior patterns
Distinct lifestyle traits
Religious beliefs etc.
This cultural diversity that the students bring in to the classroom will form a big part in the learning system.
Impact of Cultural quotient on education
Improving the problem solving skills.
One of the vital skill for any human is problem solving and conflict resolution. Understanding where the other person comes from or his cultural background goes a long way in solving people related issues and avoiding conflicts.
But as any other skill, it can be learnt only by practice and a childhood with access to different people from varied cultural background will be a great start.
Each child is a sum total of the cultural behavior he has been accustomed to. The culture influences his moral, physical, emotional, mental aspects of life and makes him who he is and who he wants to be in life.
Each nation, state and religion wants to preserve their heritage and beliefs. Cultural education will act as a means for the child to understand the complexity and nuances of his culture and also others, thus respect and preserve them for the future.
The process preservation also means there is continuity and development to the cultural heritage. Coupled with the realization of the importance of the culture and heritage, the next generation will be equipped to take the lead with peace, compassion, tolerance, and respect.

With the emphasis on tolerance, equality and individual rights the children are more open to accepting and understanding other's culture. The issues like sexism, racial prejudices, religious and communal disparity will fade off slowly but effectively.
Education has a vital role in improving and building a stronger future for our children. And education doesn't only include the required academic curriculum but also the interests, values, beliefs, skills sets, and attitudes that are derived from the socio-cultural environment.
About MBGS
At MBGS, we strongly believe in a holistic educational system that puts cultural quotient as a top priority along with academic excellence. Our students will be provided with ample opportunities to develop their cultural quotient through interaction with peers across the globe through video conferences and global exchange programmes as a step to understanding their culture better.